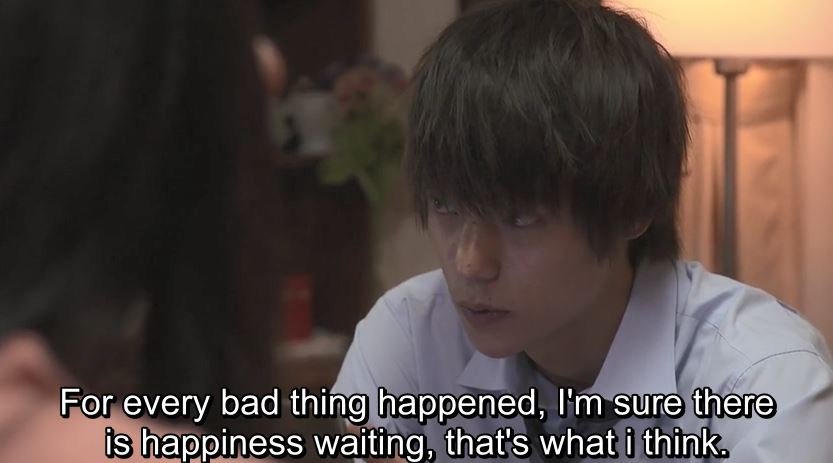 Hello!!
It's been a while, sorry for the long wait. Actually i'm very busy preparing a lot of things IRL, and decide to ask my friend's help for the translation. But after some time, it seems there wasn't any progress, so yesterday i decided to finish it myself. And here you go! But i won't know when the next episode will be released, but i promise i'll finish this drama.
This is another episode with a rollercoaster of emotion, but as Tobio's mother said, "For every bad thing happens, there will be a happiness waiting on the end of it." I hope happiness is waiting there in our life. lol
I hope you enjoy it, and if any of you want to help me translating this dorama, please contact me via twitter or facebook, any level of Japanese is ok!
And enjoy~