Hello, everyone!
Christmas is coming! And here is the early christmas present from me, the english subtitle for Bokutachi ga Yarimashita episode 8!  And this is thanks to @atikadc14  , she helped me with the timing, you can give some love and thanks to her too. Please enjoy it, and be prepared, i've warned you.
But at least, the ship is sailing, captain~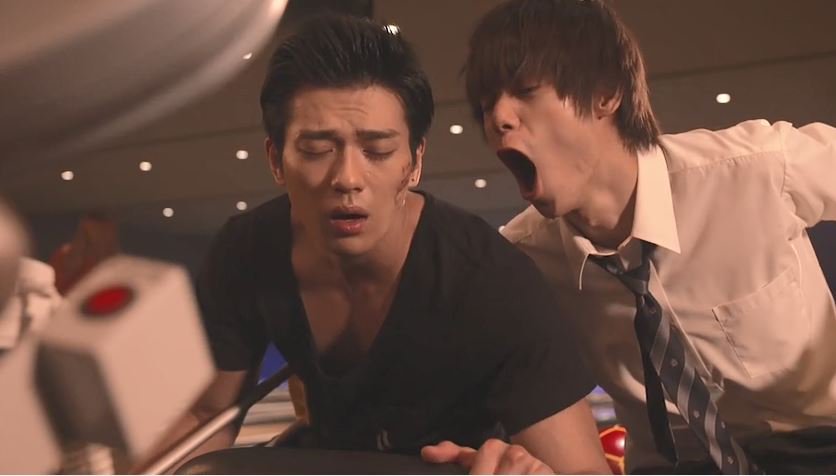 Here is the link to the subtitle post  >> Click <<
Alright, after some busy week, finishing the undergrad thesis proposal and some RL stuff, finally i can touch this subtitling project again. And for those who missed my post on facebook, Last week (10th December), we're sponsoring our first event ever, it was an awesome event called "Jogja Idol Festival"  on Yogyakarta, Indonesia. This is the third year of the event, and i'm really glad we can be part of the event.
You can check the documentation on the link, and videos of the amazing performers on youtube  , the official video hasn't come out yet, but i'm sure it will be amazing. Anyone came to the event? I wonder if anyone meet me there?
I'll embed some most amazing performance (for me) here. Romantic Ukare Mode (Fujimoto Miki) from Lumina Scarlet and Triangle Dreamer (2zicon) Momiji Velvet.
The other is also amazing, you can check more on the same youtube channel.
I hope i can come again to this amazing event, all of you should check it too.
The last thing, my money is a little bit tight lately, so i need to work a little bit harder lol. If anyone want to *cough*send money*cough*, i'll gladly accept it. I might accept some commission for subbing (but i'm not really sure)
If you want to help me managing this site or doing whatever related to writing content or subbing, please contact me on twitter, we can talk~ (* ̄▽ ̄)フフフッ♪
That's all.
I hope i can finish this series by the new year.